Professor Zhu Xiao Confirms to speak at the LMN 2020
At present, the national manufacturing resumption is in full swing, and the World Laser Manufacturing Conference has also ushered in good news that Mr. Zhu Xiao, professor of Huazhong University of Science and Technology and President of Laser Industrial Association in the Optics Valley of Wuhan China, will join LMN World Laser Manufacturing Conference 2020 as a guest speaker.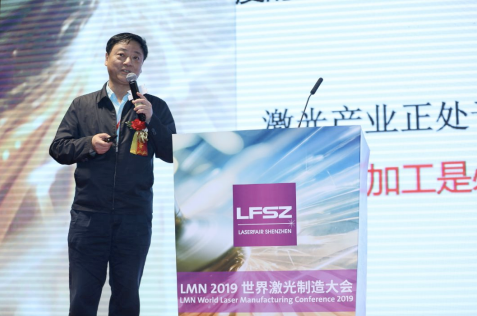 Zhu Xiao, Professor and Doctoral Supervisor of Huazhong University of Science and Technology, Director of the National Engineering Research Center for Laser Processing of Huazhong University of Science and Technology, Deputy Director of the Laser Processing Committee of the Chinese Optical Society, and Chairman of Wuhan & China Optics Valley Laser Industry Association. His main research is focused on the technology and application of solid-state laser.
In an exclusive interview with LaserFair, he emphasized on the necessity to make continued national input into laser manufacturing technology which is regarded as one of the core technologies of national strategic importance because major developed countries across the world had all listed laser manufacturing as national development project.
In response to the question of development route for Chinese laser manufacturing, he remarked that China has become the best and largest market for middle and low-end laser manufacturing. At the same time, China is in pursuit of high-end laser manufacturing at a fast pace. Transformation and upgrading of Chinese manufacturing keep lowering down laser technology cost but application demands keep expanding. Market for laser manufacturing is expected to be enlarged in the near future.