Welcome Messages from Nobel Laureates
At recent, two world-renowned Nobel laureates, Professor Gerard Mourou and Professor Donna Strickland respectively sent messages to LMN 2020, expressing their expectation on a successful event and emphasizing on the significance of laser technology to humanity and the role of LMN in boosting global laser technological development. The echo from two big figures testifies the international influence and appeal of LMN 2020.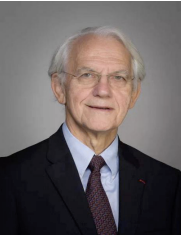 Gerard Mourou, Nobel Laureate in Physics in 2018. He is a French scientist and his contribution is an approach for generating high-density ultra-short optical pulses.
Welcome Message
Laser is one of the major inventions of humans in the 20th century. After 60 years of development, it has become a powerful tool for people to perceive the world and change the world. It not only promotes the development of modern science, but also integrates into all the fields of daily life.
LMN The World Laser Manufacturing Conference 2020 has won the support of well-known associations and attracted prestigious scientists from all over the world to give speeches. I am convinced that it will be an ideal opportunity for people to know more about the technics in other countries and exchange their ideas, which will definitely benefit the development of laser technology for the whole world. Wish LMN 2020 a great success!
Prof. Gerard Mourou
Nobel Laureate in Physics, 2018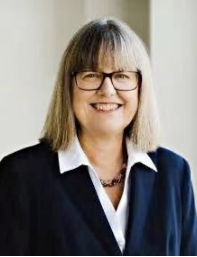 Professor Donna Strickland, Nobel Laureate in physics 2018. She is a Canadian physicist and the third female scientist in history to be a Nobel Laureate in Physics.
Welcome Message
When Albert Einstein came up with the laser equations about simulated and spontaneous emission, could he have envisioned the laser Ted Maiman developed? I could never have imagined that a laser I helped develop would be useful in eye surgery. There is no telling what advances in laser technology are in store in the future. But the collaborations and inspiration that will no doubt emerge from LMN 2020 will undoubtedly play a part.
Prof. Donna Strickland
Nobel Laureate in Physics, 2018
High Calibre Keynote Speakers
The LMN World Laser Manufacturing Conference 2020 jointly organized by Hannover Milano XZQ Fairs (Shenzhen) Ltd. and Hannover Milano Fairs Shanghai Ltd. is to be held in Shenzhen World Exhibition & Convention Center (the New Hall in Baoan) on 12 -13 October, 2020. Many well-known experts have confirmed their participation and presentations so far. Speakers are Carmen Menoni, President of IEEE Photonics Society and Chairman Connie Chang-Hasnain from OSA, two optic authorities from the United States. Other renowned guests include Professor Guo Chunlei of the University of Rochester in the United States, Yury Kulchin, academician of the Russian Academy of Sciences, Beat Neuenschwander, Vice President of the Swiss Society of Optics and Microscopy, Anand Asundi of the Singapore Society of Optics and Photonics, and Kestutis Jasiunas, a board member of the Lithuanian Laser Association.
In addition, experts from countries such as Malaysia and Indonesia that have made an important contribution to laser industry in Southeast Asia will also deliver speeches during the conference.