Notice of Postponement of LMN 2022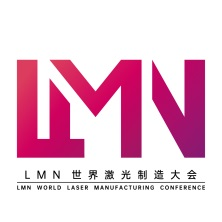 Notice of Postponement of LMN 2022
Dear speakers, attendees and partners:
In view of the overall situation of the prevention and control of COVID-19 across the country, to maximize the health and safety of speakers and attendees, and ensure good effect of the conference, the organizing committee of LMN World Laser Manufacturing Conference will make the following announcement:
The LMN World Laser Manufacturing Conference 2022 (LMN 2022), originally scheduled to be held on 14-16 September, 2022 at Shenzhen World Exhibition and Convention Center (Bao'an New Hall) will be postponed until further notice. We sincerely apologize for any inconvenience caused by the postponement of the conference.
The development of LMN is inseparable from your participation and support. Here, the organizing committee would like to thank all parties for your understanding and support. We will pay close attention to the development of the epidemic and do our best to make preparations and coordination, so as to present a laser event of high standard and quality after the epidemic.
Hannover Milano XZQ Exhibitions (Shenzhen) Co., Ltd
1 September 2022